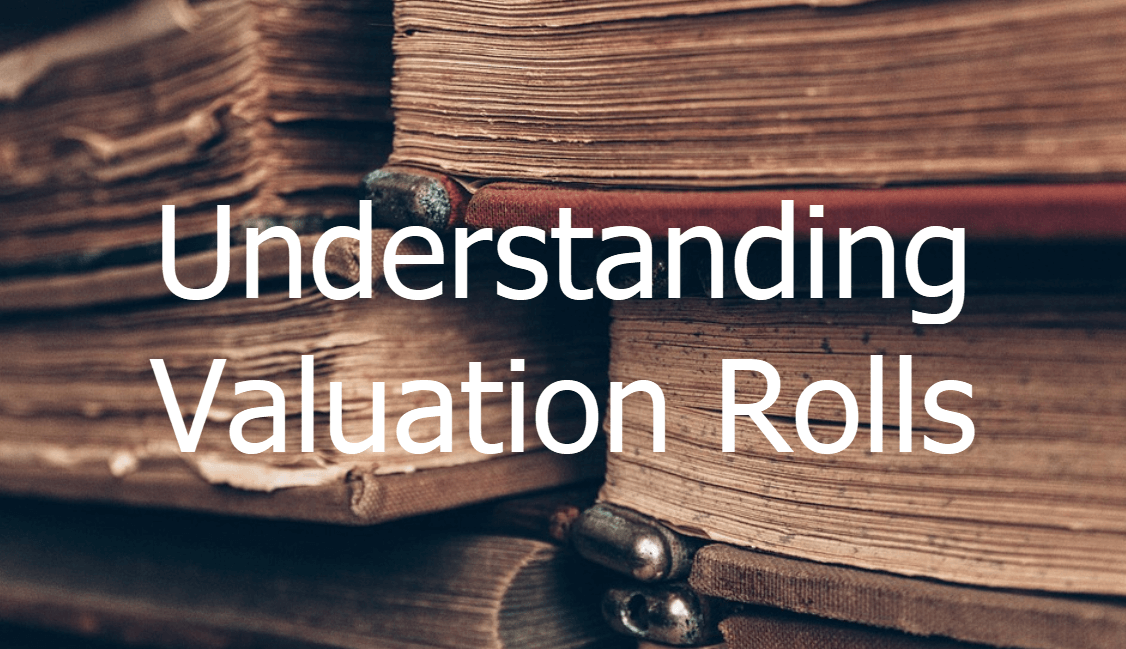 This blog is about Scottish Valuation Rolls – the latest in the series on how to research your family history.  The last blog was on understanding Scottish Monumental Inscriptions.  This blog will help you understand how information from a valuation roll can benefit your research.
What is a Valuation Roll?
Valuation rolls are property records for taxation purposes.  They recorded:
the name of the proprietors, tenants and occupiers,
the type of property, and
the yearly rental value of the properties.
Sometimes, the occupation was included for people living at the property.
What are Valuation Rolls used for in family history research?
Valuation rolls can be used to research people from your family tree.  However, if you are researching a building and you have an address, then the rolls are an essential place to look.  In essence, they can help:
establish when a property was built,
trace property ownership, and
determine when an ancestor moved house.
Knowing who owned the property can help you focus your research by consulting other property records, such as 'sasines'.
What can I learn from a Valuation Roll?
Valuation rolls can fill in the gaps between census years.  However, unlike the census returns, they do not record the names of every person in the household.  The named person is usually the head of the household, but sometimes a widow might be listed as a tenant or occupier.
They are useful to understand how your ancestor lived.  For example, the rolls can tell you whether your ancestor owned or rented a property, what their occupation was and what sort of house they lived in.  Essentially, the valuation rolls can help 'put some flesh on the bones' on your family tree.  The rolls include all social classes so you can read about individuals who lived in tenements to owners of mansions.  Knowing their property's yearly rental value can help you understand how well your ancestor were doing financially.
The rolls can also help identify the type of building recorded on a birth or marriage register.  For example, the register might simply give an address and the valuation roll might confirm whether it was a hotel, church, private house, hospital or poorhouse.
If you know from the census returns that your ancestor lived in two different properties in a decade, then the rolls can help you narrow down dates when your ancestor moved away from a particular property.
Where can I find a Valuation Roll for my ancestor's property?
Multiple copies of the valuation rolls were made, so they can be accessed in the following places:
The National Records of Scotland have digitised and indexed the rolls for the years 1875, 1885, 1895, 1905, 1915, 1920 and 1925. You can search the index by place or person on www.scotlandspeople.gov.uk.  It costs 2 credits to view a page.
You can view the rolls for free up to 1955 in the National Records of Scotland historical search room.
Sometimes you may find them on eBay.
Your local archive will have copies of rolls belonging to their region.
Many libraries in Scotland have valuation rolls for their immediate locality.
Ask me and I can conduct a search for you (for a small fee), starting from £14.
When were the Valuation Rolls published?
Valuation rolls were published annually between 1855-1989.  Each roll was subdivided by parish and then generally by street name and number until 1975 when the County Councils were abolished.  After 1975, the rolls were subdivided by local government districts and then into wards until 1989 when the Poll Tax replaced domestic rates.
Before 1884 the valuation rolls only included properties that had a yearly rental value of more than 4 pounds.  So, if your ancestor lived in a small cottage or tenement flat, then their name may not appear in earlier valuation rolls.
Do I need to know anything else?
Any information you have about the person or building will make it easier to find what you are looking for.  However, you can also start working it out from scratch!
Are there any restrictions to view the rolls?
No – all valuation rolls are open to view.
Look out for future blogs on 'How To' research your family history.  Let me know if you want me to write about a particular topic.
Unlock the meaning, origin and history of the Murray surname. Linked with the Moray region, its origins can be traced to the 12th century.
Read More »
Explore the rich legacy of Scottish weavers and discover where to find them in documents
Read More »
Explore the rich tapestry of pre-1855 burial records in Scotland. Find out where to locate these records offline and online.
Read More »