(2-3 minute read)
Are you interested in researching the Gregory family in Scotland, UK?  Here are some highlights of the Gregory family history to help you as you create your Gregory family tree.
Let's get started with the latest in our series of posts about Scottish family names… this time it is the Gregory name and we have a list of respected university academics who contributed to Scottish society.  Are you related to any of them?
1. Meaning of the Scottish Gregory family name
The Gregory family surname comes from Greece to mean 'watchman' when the church needed men to watch after their buildings.  The earliest recorded name of Gregory appears in 1147 in Dunkeld where the Bishop there was Gregorius de duncallden. Go forward five hundred years later and 80 miles away and we come across Reverend John Gregory from Drumoak.  He claimed to be a descendant of the McGregor clan of Glenlyon and Roro.  Little did he know that he was the ancestor of one of Scotland's academic dynasties.
2.  David Gregory (1625 – 1720)
David was Reverend Gregory's second son.  Although he was known as David Gregory of Kinnairdy, he was also known to have fathered 29 children (he remarried after his first wife, Jean Walker, died in 1671).  However, he is mostly known for his mathematical and engineering knowledge.  There is a story that he was the first person in Scotland to have a barometer – the church took offence of this 'evil' instrument believing that it was used for witchcraft.  He escaped prosecution.
Three of his many children became prominent professors at various universities in Scotland and England. Child no 4, David (1659-1708), was to become Professor of Mathematics at the University of Edinburgh and Professor of Astronomy at the University of Oxford. Child no 11, James (1666-1742), was Chair of Moral Philosophy at St. Andrews and also Professor of Mathematics at Edinburgh after his brother James resigned from there. Finally, child no 22, Charles (1681-1749) was Professor of Mathematics at St. Andrews. When he resigned his son, David took over his post.
3.  James Gregory (1638 – 1675)
James who was Reverend Gregory's youngest son is best known for his invention of the reflecting telescope.  He found that by using a mirror as the main optical element, rather than a lens, he was able to improve the telescope.  All the astronomical telescopes that we use today are reflecting telescope making him the father of this incredible invention.
James helped to contribute to the early development of calculus and was Professor of Mathematics at St Andrews and Edinburgh universities.
4.  Dr James Gregory (1674-1733)
The inventor's son became Professor of Medicine at Aberdeen University where he founded the Medical School. He wrote many books to help improve the local environment from what to plant in a 'Mediciner's Glebe' to protecting the Salmon fisheries in the nearby local river.
5.  John Gregory (1724-1773)
John, grandson of the telescopic inventor, was Chair of Philosophy as well as Medicine at Aberdeen University. Later in his life he became Professor of Medicine at Edinburgh and the first physician in Scotland to George III. After his wife died, he wrote a book, A Father's Legacy to his Daughters, where he suggested that women should refrain from learning in order to attract a husband!
6.  … and there are more Gregory's…
The list of Gregory academics goes on.  Many of Reverend Gregory's descendants were university professors either in medicine or mathematics.  In the Gregory family tree we found at least 22 of his descendants who were professors over a span of 200 years. We now know that they were men with busy minds.
So, did you find that interesting? I hope you did and I wish you luck researching the Gregory family history in Scotland.
Cheers from Scotland
Sarah x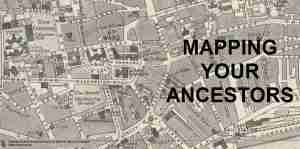 Find out how old maps can help your Scottish family history research and may break down those tricky brick walls.
Read More »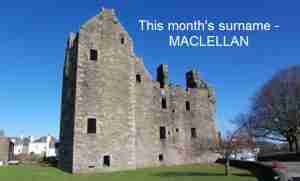 Following on from my last blog on the Henderson surname, here is my latest blog on the MacLellan surname.
Read More »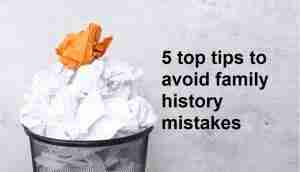 In the latest article of the series – here are my 5 top tips to avoid mistakes when you are researching your family history.
Read More »