What are the Scottish Kirk Session Minutes?
The Scottish kirk session records include minutes of the parish's daily affairs.  The word kirk means church in Scottish and the established church was the Presbyterian Church of Scotland. As part of their duties to look after their parishioners, they were also responsible for recording baptisms, marriages and burials before 1855. Known as the Old Parish Registers (OPRs) they can be found on ScotlandsPeople online database.
Although key events were meant to be recorded, this did not always happen. Sometimes parishioners lived too far away to inform the session clerk; or they could not afford to record the events; or they simply did not belong to the Church of Scotland and saw no need to register.  Alternatively, the registers did not survive because they were lost in the mist of time.  Therefore, it is not unusual to find no evidence of key events when you know an ancestor lived. So, where can you find this evidence? ….this is where the kirk session minutes can help you.
Who belonged to the Scottish Kirk Session?  
The kirk session was the lowest court in Scotland and it included parish ministers and elders.  They managed the local community affairs.  In particular, they looked after the moral and religious life of its parishioners.  They also looked after the poor and weaker members of their parish by administering poor relief and caring for the sick.  The kirk session were also responsible for the children's education by appointing schoolmasters. They were also appointed as their session clerk because they could read and write.
How can the Kirk Session Minutes help my research?
The kirk session condemned swearers, drunkards, slanderers and those who did not attend church regularly.  They also fined and rebuked people who were irregularly married (people who made a declaration to each other without church involvement). Of particular interest, they investigated and punished adulterers. The reason for this was because the Church of Scotland did not want to financially look after illegitimate children. Investigations into people's private lives were either written on one line or over numerous pages for several months until the kirk session was satisfied with the outcome.
So, the Scottish kirk session minutes are valuable if your ancestor did not behave. Particularly if they were involved in antenuptial fornication. There could be pages of their lives written in the minutes.
The minutes also has lists of names of paupers, of parishioners who rented a Church seat or a mortcloth.  A mortcloth was used to cover coffins or dead bodies before burial and the name of the dead person would be mentioned in the accounts of the minutes. Beware, normally with a list of names, there would not be additional information.  However, kirk session minutes are still a valuable and rich source of information and will add value to your research.
How can you access the Kirk Session Minutes?
They can be accessed for free at the National Records of Scotland or their associated local archive on their virtual volumes.  However, there is news that the National Archives of Scotland are planning to put the kirk session minutes online for people to access sometime in 2021.
It will be free to access but you will need to pay to save a page. Unfortunately, they are not indexed but you can narrow down your search by year and read the subheadings in the margins for clues of your ancestor's name. You will need to read through pages of writing which can sometimes be difficult to read but well worth the search if your ancestor is mentioned.  The Scottish Handwriting website has some examples of kirk session minutes with different styles of handwriting.
If you are unable to access the kirk session minutes or don't understand the handwriting, then get in touch with me to discuss the best way forward for your research.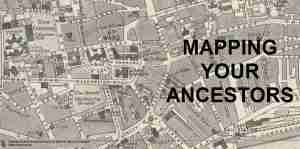 Find out how old maps can help your Scottish family history research and may break down those tricky brick walls.
Read More »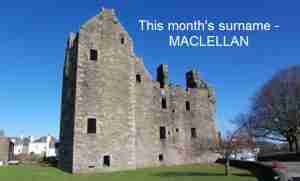 Following on from my last blog on the Henderson surname, here is my latest blog on the MacLellan surname.
Read More »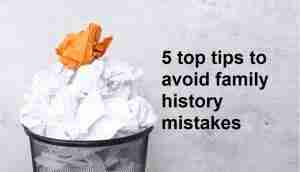 In the latest article of the series – here are my 5 top tips to avoid mistakes when you are researching your family history.
Read More »