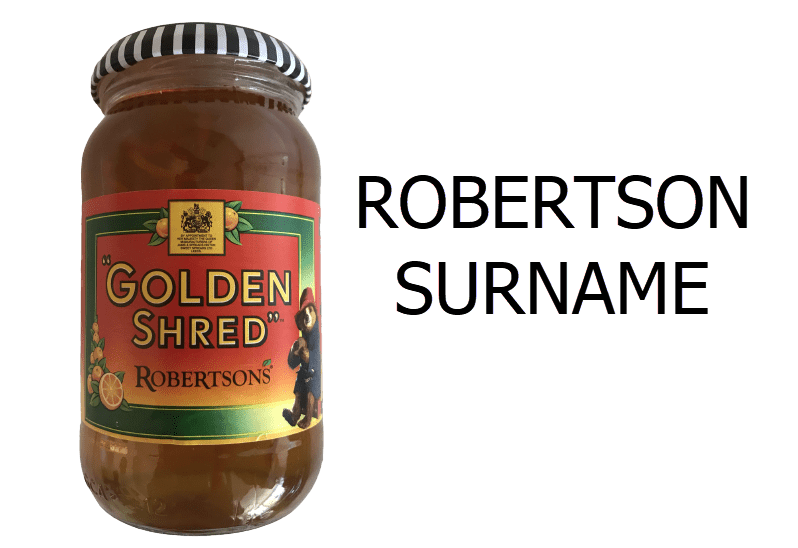 The Robertson surname is the 5th most popular family name in Scotland.  Are you a Robertson?  If so, you belong to one of the oldest Scottish clans descending from the Celtic Earls of Atholl in Perthshire.
What is the Meaning of the Robertson Surname?
The Robertson surname means 'son of Robert' and Robert means 'bright fame'.  This is a popular name particularly since there was an increase of children called Robert in the Middle Ages such as our famous Robert the Bruce.
Origins of the Robertson Name
The Robertson family name originally came from the region of Atholl in Perthshire.  At first, the clan chiefs were called Duncanson of Atholl.  In fact, a particular group came from Robert Ruabh Duncanson who was the great grandson of Donnacha Reamhar ('fat Duncan') of Atholl.  He was the first clan chief and hence their name Clan Donnachie.  Legend has it that Donnacha was a friend of Robert the Bruce and he supported Robert for the Scottish throne at Bannockburn in 1314.
Over time when surnames started to become popular, the Robertson surname emerged from Robert Ruabh Duncanson.
Robertson Surname History
This Robert helped to capture the murderers of James I, who were the Earls of Atholl, in 1437.  As a reward, his Struan lands were made into a barony.  Also, he was granted an honourable addition to his coat-of arms of a man lying in chains and a hand holding a royal crown to represent his success in capturing the murderers.  Consequently, the family motto became 'Virtutis Gloria Merces' meaning 'Glory the Reward of Bravery'.
Thereafter, the Robertsons of Struan were among the most ardent and persistent Jacobites.  However, many suffered because they supported the Jacobites. Following the Jacobite defeat of 1745, many were killed, went into hiding or escaped abroad.
Nevertheless, they remained loyal to the Stewarts despite the fact that the Stewart Earls of Atholl stripped them of half of their lands of Struan.  Although the chiefs of Struan were dispossessed, some continued to live on in Perthshire until the last of their estates were sold in the last century.
Another branch of the Robertson family came from Lude and they managed to keep their estates because their chief was still a minor.  The last of their Lude line was General William Robertson who fought in the Napoleonic Wars and America.  According to legend, he was a friend of our Scottish poet, Robert Burns.
Robertson Name Variations
Alternative variations of the surname include Robertsoune, Robertsone and Roberson.
Robertson Clan and Tartan
A Clan Donnachaidh Society was inaugurated at a dinner in 1823, and in 1969 a clan museum was opened at Bruar Fall, between Blair Atholl and Struan in Perthshire.
There are a number of tartans attributed to the Robertson family.  The most common one is red, green and blue colours: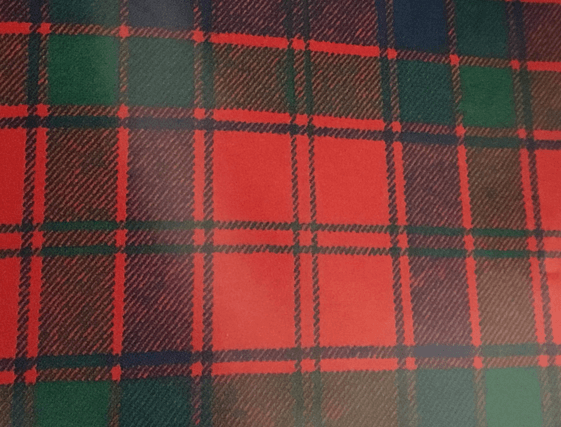 Some of the Many Notable Robertsons
In the 1860s, James Robertson (1832-1914) founded Robertson's Jam company in Paisley near Glasgow and created 'Golden Shred marmalade'.
General James Robertson (1742-1814) was known as the Father of Tennessee.  He was the founder of Nashville, Tennessee, a surveyor, soldier, political leader and pioneer.
Allan Robertson (1815-1859) was born to a long line of golf ball makers.  He was the champion golfer in his day, and unbeaten in his lifetime.
Alexander Robertson (abt. 1670 – 1749) was the 13th clan chief who participated in three of the Jacobite risings.  He was also a poet!
Perth born Colin Robertson (1783 – 1842) emigrated to Canada to become one of the pioneers in the fur trading business.
There have been many famous Robertsons and many of them left Scotland for a better life in North America, Jamaica, Australia and New Zealand.  Did one of your ancestors emigrate from Scotland to the New World?
Good luck in tracking down your Robertson family history.
If you have another Scottish family name, then check out my growing list of Scottish surnames. Your name might already be included, if not let me know.
If you have a Brown ancestor in your family tree then check out my blog on the Brown family name.
And of course, get in touch if you would like some help with your family history research.
Leave a comment below telling me about your Robertson ancestors.
Until our next blog, cheerio the noo as we say in Scotland.
Sarah x
Unlock the meaning, origin and history of the Murray surname. Linked with the Moray region, its origins can be traced to the 12th century.
Read More »
Explore the rich legacy of Scottish weavers and discover where to find them in documents
Read More »
Explore the rich tapestry of pre-1855 burial records in Scotland. Find out where to locate these records offline and online.
Read More »