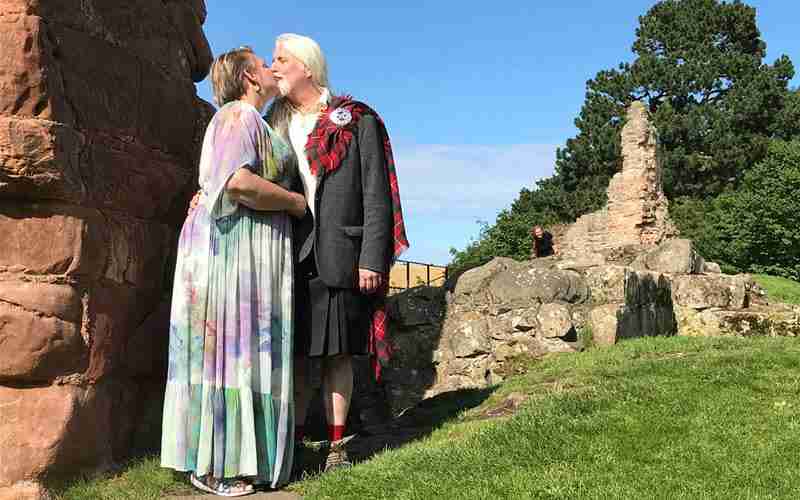 When you have been researching your Scottish family history, you may have come across in a marriage register or kirk session minute that two people had an irregular marriage.  At this point, your immediate question is 'What is an irregular marriage in Scotland?'  If you are not familiar with Scottish marriage laws, then this is a perfectly good question to ask and this post attempts to answer it for you:
What is an irregular marriage in Scotland?
There are three definitions of an irregular marriage:
by 'declaration' – when a woman and man made a declaration in front of witnesses.  This was sometimes known as 'marriage by declaration' or a 'clandestine marriage'.  In essence, they were legally married without the kirk being involved.  Although legal, the kirk did not approve of this type of marriage.
'by habit and repute' – when their friends and family knew the couple as husband and wife.  Also known as common law husband and wife, if the couple lived together for a long period of time, then it was presumed that they were married or had made a declaration.  Marriage by cohabitation with habit and repute was abolished by the Family Law (Scotland) Act 2006.
 by 'promise subsequente copula' – A promise of marriage or an oath sworn followed by fornication was also considered as an irregular marriage, but there had to be proof.
Irregular marriage meaning 
So, what does it mean to be irregularly married?  It meant the same as being married by the church.  Once declared married, in this case without the church's consent, the couple could live together and have a family.  
The Church of Scotland disapproved of these marriages because the church believed couples were 'living in sin'.  References about irregular marriages frequently appeared in Kirk Session minutes. Couples were reprimanded and married again and/or paid a fine when they were found out.  I have written a post on kirk session minutes with more information about their contents which may be of use to you.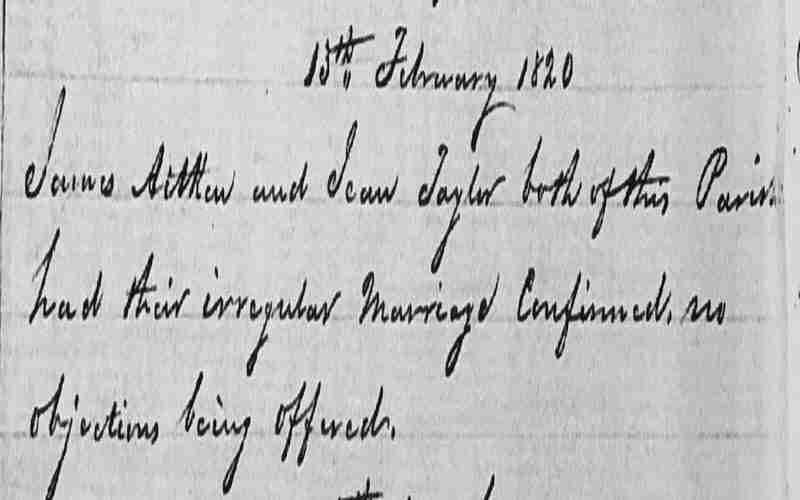 Why have an irregular marriage?
A couple may want to declare themselves married if they were in a hurry.  Irregular marriages were much quicker to arrange than a marriage in a church because the banns did not have to be read over a period of weeks.  For example, the woman may be pregnant, the couple did not have their parents' consent, they were travellers and were moving on to another parish, or in some cases one of them may have been a bigamist. 
What is an 'irregular marriage warrant of sheriff' in Scotland?
After 1855 when it was statutory law to register key events, irregular marriages continued to be declared until the law changed in 1940.  This type of marriage was registered by the Sheriff Court to receive a warrant to authorise the marriage registration. Known in Scotland as an 'irregular marriage by sheriff's warrant', it used to attract a fine (a fee) until about 1916.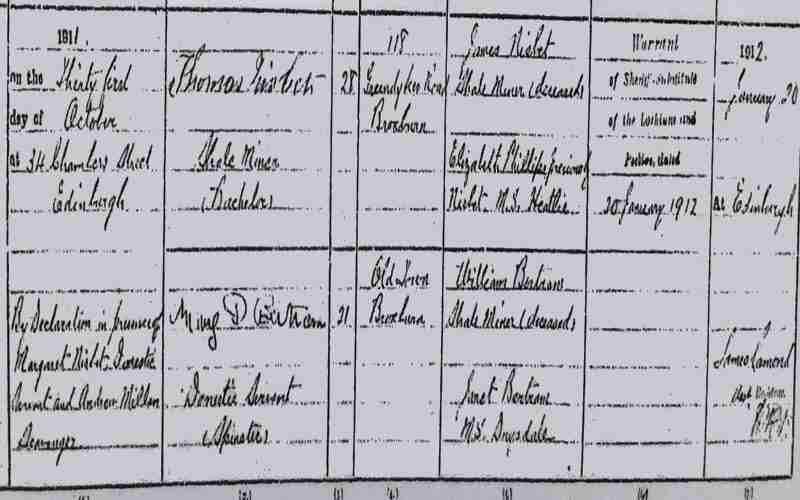 However, it was still cheaper and quicker to have an irregular marriage by sheriff's warrant than to go through the expense of a regular marriage ceremony and the calling of banns.
After 1940, sheriffs' warrants ended and couples could have a civil ceremony in the registrar's office.
History of marriage in Scotland 
In Scotland, a marriage was a legal contract based on mutual consent.  Before 1939, there were two types of marriages, regular or irregular.  Irregular marriages have already been discussed.  So, what is a regular marriage?
A 'regular' marriage was when banns were called and then a ceremony was performed in accordance with the forms of a particular church, such as the Church of Scotland.  Regular marriages did not have to take place inside a church.  In fact, they often took place in private homes, normally in the bride's home.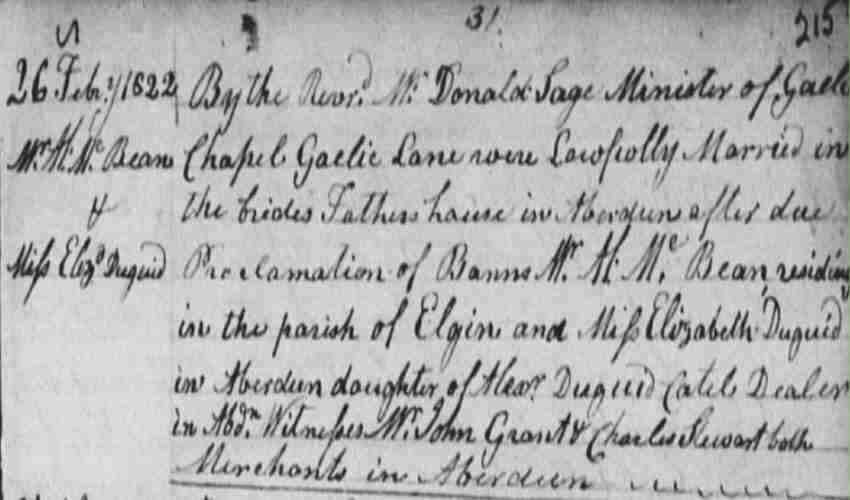 Parental consent was not necessarily required.  Boys as young as 14 and girls of 12 could legally marry without their permission.  This rule remained in force until 1939, when the age of consent was raised to 16 for both genders.    
All Scottish marriage records can be found on the ScotlandsPeople database, either in person at the centre or online.
If you need help with your family history research, then get in touch or leave a comment below.
I will be writing on poor relief records in my next post on how to research your family history so stay in touch. Until my next post, soraidh as we say in Gaelic for 'see you later'.
Unlock the meaning, origin and history of the Murray surname. Linked with the Moray region, its origins can be traced to the 12th century.
Read More »
Explore the rich legacy of Scottish weavers and discover where to find them in documents
Read More »
Explore the rich tapestry of pre-1855 burial records in Scotland. Find out where to locate these records offline and online.
Read More »