Here is the latest genealogy news from Unlock Your Past in Scotland:
Access to ScotlandsPeople Records:
ScotlandsPeople Centre in Edinburgh is still closed due to Covid-19. However, the ScotlandsPeople hub in Hawick, based in the Borders, is open for consultation at a reduced capacity.  Booking in advance is necessary.  If you are looking for me to finish your family tree sooner rather than later, I can book a terminal (there are only 5 so it will be busy) and travel to Hawick (about 170 miles return). I will need to ask for fuel expenses to cover the cost to travel that distance. Please contact me if you would like me to finish your family tree.
Free Online Genealogy Course: 
FutureLearn is facilitating a 6-week online Course on Genealogy: Researching Your Family Tree. This course will help you develop an understanding of genealogy and how to research your family tree.  Further details can be found here. Alternatively if time is a challenge, I offer one to one virtual tutoring sessions on how to research your Scottish family history.
Virtual Family History Conference:
The Family History Federation is hosting the virtual FHF Really Useful Family History Show on 14th of November. Tickets costs £5 if you book early, and you can expect 6 simultaneous talk streams with recordings viewable for at least 48 hours.  There may be something of interest for you at the virtual show.
Watch this space for the latest genealogy news and updates…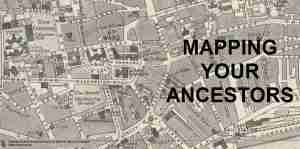 Find out how old maps can help your Scottish family history research and may break down those tricky brick walls.
Read More »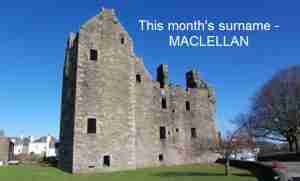 Following on from my last blog on the Henderson surname, here is my latest blog on the MacLellan surname.
Read More »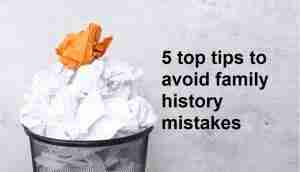 In the latest article of the series – here are my 5 top tips to avoid mistakes when you are researching your family history.
Read More »