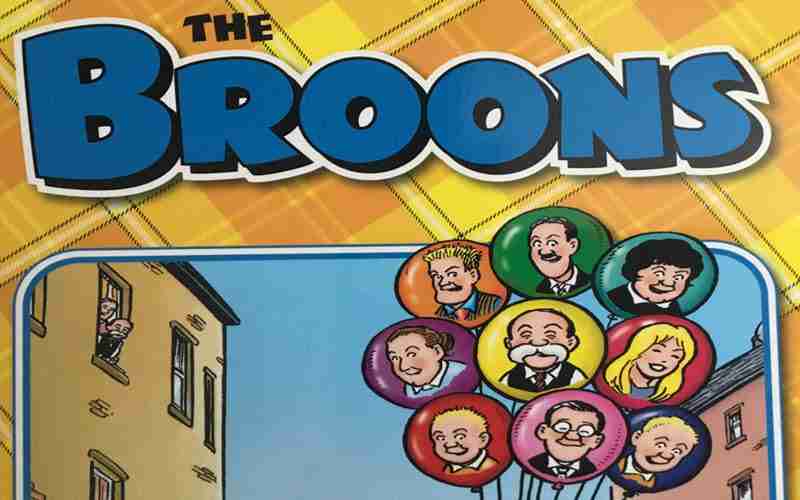 The Brown surname is the 2nd most popular name in Scotland.  It is so popular that the family Broon is featured in a weekly comic strip written in a broad Scottish dialect.  Are you related to a Brown or Broon?  If you need help with your Brown family history, then get in touch.  Here are some interesting facts about the Brown name…
Brown Last Name Meaning
So, what does the last name brown mean?  It literally means the colour brown.  The name reflected personal characteristics, in this case their hair, their complexion or even their clothing.  Also, it was an occupational name describing people working in dyes, particularly using brown hues.
Brown Last Name Origin
You may ask, where does the last name brown come from?  In old German, the name was Brun, and was borrowed into French to give Le Brun.  It is believed that the surname Brown came from Old English to literally mean the colour brown.
Name Brown History
The name Brown or Brun was found in English charters from about 1170.  However, in Scotland it was found in 1128 when Sir David le Brun witnessed the foundation charter of the Abbey of Holyrood.  Apparently, he gave the land in return for prayers for his son's health.
He may have been the ancestor of the ancient family Broun of Colstoun from East Lothian.  It is remarkable that the Brouns of Colstoun can trace their ancestry for over 850 years.  They possibly came from France when Walterus Le Brun travelled to Scotland in 1073 with his band of warriors to help King Malcolm of Scotland.  It is recorded that Walterus, who established himself in Scotland, was the progenitor of the Broun family of Colstoun.
A number of Brown families have also been small Scottish landowners including the:
Browns of Lochton, Perthshire were descended from John Brown of Muirside in Forfar.  A later member of the family, James Brown of Lochton, was Provost of Dundee (1844-1847).
Browns of Newhall and Carlops in Peebleshire, Borders, descended from Hugh Brown, a Glasgow merchant.
There is even a place in Aberdeenshire called Bridge of Brown.  Built in 1754, the road over the Burn of Brown used to lead to the Fort George military road.  It is in a dangerous state of repair and is not used by traffic, but still a lovely place to visit.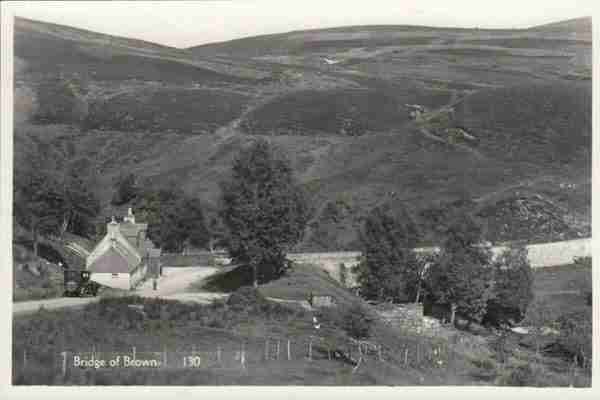 Variations of the Brown Name
In Scotland, the main variant is Broon, and in England it is Broune.  Nevertheless, there are many spelling variations of the surname including Brun, Broun, Braun, Browne, Bruun, Bruan and Breun.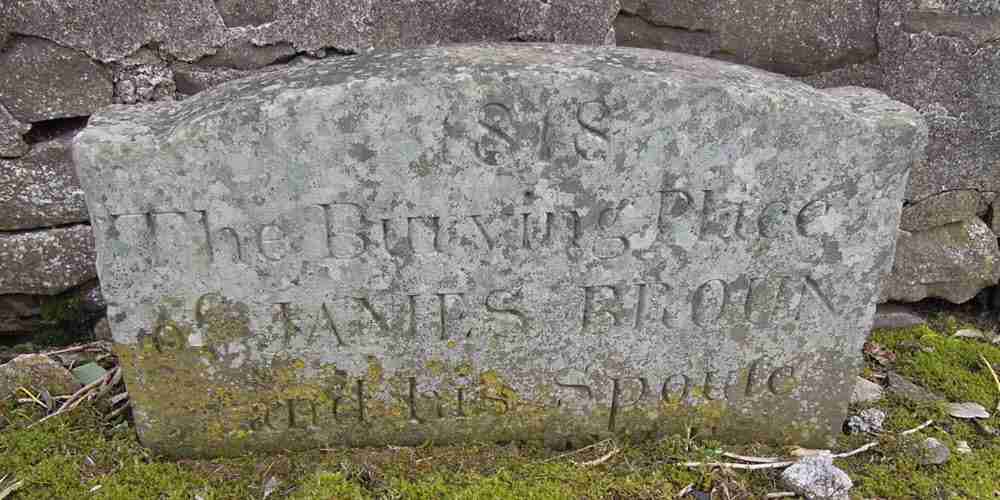 Clan and Tartan
Contrary to popular belief, there isn't strictly a Clan Brown.  Browns are regarded as septs (sub-branch) of the MacMillan or Lamont clans.  However, there is the Clan Broun of Colstoun.  Their clan motto is "Floreat majestas" which means "Let majesty flourish".  In addition, their coat of arms has three gold lilies of France to represent their link with France.  Their arms registered with the Lord Lyon has a lion rampant holding a French "fleur de lis".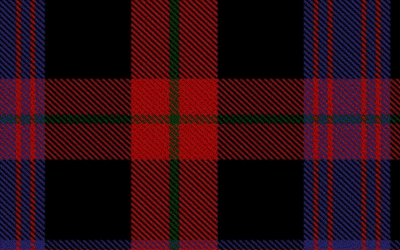 Some Notable Browns
Agnes Broun (1732-1820) was the mother of Scottish poet, Robert Burns.  She was the eldest daughter of Gilbert Broun, tenant of Craigentoun in Kirkoswald.
Edward Douglas Brown (1861-1940) was the recipient of the Victoria Cross medal for his heroism in Geluk in Africa.
George Brown (1818-1880) of Edinburgh emigrated to Canada in 1843.  He was influential in the purchase of the Northwest Territories by Canada.
Montrose born Robert Brown (1773-1858) was a botanist who travelled to Australia to work.  He experimented on powder suspended in water and this resulted in a phenomenon known as the "Brownian Motion".
One of Queen Victoria's servants, John Brown (1826-1883), would wear a tartan kilt although he had no claim to any specific tartan.
The Broons cartoon strip written in Scots published weekly in the Scottish The Sunday Post newspaper since 1936.  The Broon family are a Scottish working-class family who are regularly hard up but full of laughter, love and language using broad dialect.
Peter Brown of Leith in Edinburgh, known to his close friends as Peewee Broon, was famous in Edinburgh for his skills as a mechanic.  Unfortunately, he emigrated to Australia – he is Scotland's loss and Australia's gain.
Miscellany
While reading one of my father's old books on Pleasant Rambles Around Derby by John Ward (1895, page 82), I came across an interesting story about Francis Brown:
A Francis Brown decided in a drunken freak to ride to Derby one stormy night.  To his wife's disuasions he declared that he would go, event if he had to halter the Devil!"  So off he went to the pasture to secure his horse, but when he attempted to put the bridle on he found that the creature had horns.  The cow, for such it was, kicked out, and knocked him senseless.  But Brown ever after declared that it was the Devil; and repenting his bad deeds, granted the site and built a chapel (1793).  The old house, now rebuilt, which was attached to the chapel bore this inscription:
"Francis Brown in his old age, Did build him here an hermitage"
to which was afterwards added: "Who being old and full of evil, Once on a time haltered the Devil"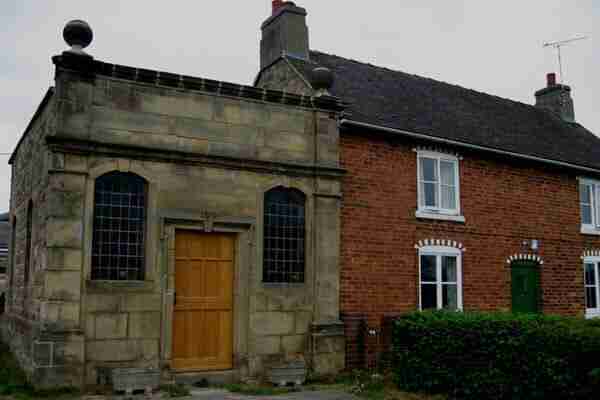 It is a listed building with an interesting history and architecture.  The chapel is still in use with a service held on the last Sunday of the month. 
Did one of your ancestors emigrate from Scotland to North America or Australasia?  If you need some help with your Brown family history, then feel free to get in touch.
Good luck in tracking down your Brown family history.  Check out my last blog on the Robertson surname.
Until our next blog, Haste Ye Back! as we say in Scotland.
Unlock the meaning, origin and history of the Murray surname. Linked with the Moray region, its origins can be traced to the 12th century.
Read More »
Explore the rich legacy of Scottish weavers and discover where to find them in documents
Read More »
Explore the rich tapestry of pre-1855 burial records in Scotland. Find out where to locate these records offline and online.
Read More »