Taylor Surname Ancestry (and some interesting facts)
If you are interested in the ancestry of the Taylor surname, then this blog post could be interesting for you…
Taylor is the fourth most common surname in Britain and the 14th most common in Scotland. The latest common Scottish surnames can be found here.
Where did the Surname Taylor come from?
The origin of the Taylor surname is an occupational name from the old French word 'tailler' to mean 'to cut', as in cutter of cloth. 
The name can be found in Scottish records from the earliest times under its Latinised version of 'Scissor' or 'Cissor'. Land had been given to Walter Cissor in 1137 from King David II, while Donald and Bricius Cissor witnessed a deed at Inverness in 1462. The latinised version is no longer in use but the word tailor passed into Gaelic as 'tailleur' and gave rise to the Highland surnames of Macantailler, Macintaylor and Macintaileour. Keep on reading for more on the Highland surname…
Some Interesting History about the Taylor Surname
During the time of Mary Queen of Scots, a Scotsman named Donald Taillear dubh na tuighe was known as Black Taylor of the Axe. He was a feared warrior who was skilled in the use of the Lochaber axe. This axe had a very sharp edge with a vicious hook.
The story goes that Black Taylor was the illegitimate child of Ewen Cameron of Lochiel, 14th chief of Clan Cameron. As a child, he had been looked after by the local tailor's wife.  Apparently, this is how he acquired the name Taillear. Consequently, his connection with the Camerons led to the affiliation with Clan Cameron.
Because of his illegitimacy, he was unable to inherit the chieftainship of the clan after the death of his father.  So, to survive, he carved out a name for himself as one of the clan's greatest warriors.  He eventually settled in Cowal, on the west coast of Scotland, where he and his followers became known as the Macantaillears (son of the tailor).
In 1613, some Macantaillears of Cowal were fined for giving shelter to members of the Clan MacGregor. They had been outlawed by King James VI in 1603 for fighting and beating the king's allies, the Colquhouns, at the Battle of Glen Fruin.  Subsequently the MacGregor name was banned and their chieftain was hanged in Edinburgh in 1604. Many MacGregors had to assume a new identity, often changing their names to neutral surnames such as Black or Brown. 
Although there is no evidence, I wonder if any of the MacGregors, who obtained shelter on Cowal, actually adopted the Macantaillears' name.
The Taylor Clan Tartan
As a sept of the Clan Cameron, Taylors can wear the Cameron tartans. In 1955, Lieutenant-Colonel Iain Cameron Taylor and Margaret MacDougall, of the Inverness Museum, together designed a Taylor tartan.  This tartan features double black lines to represent Black Taylor of the Axe.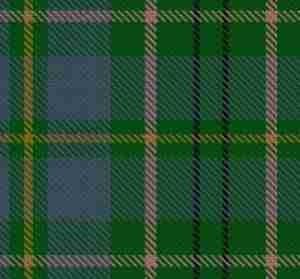 Are you related to one of these famous Taylors?
Replacing their warfare skills to other talents, generations of Scottish Taylors have achieved success as scholars, politicians, entertainers and scientists:
James Taylor (1758 – 1825) was born in Lanarkshire. He pioneered steam power for boats.
Zachary Taylor (1784 – 1850) was 12th President of the United States of America. 
Sir George Taylor (1904 – 1993) was born in Edinburgh and he was a Scottish botanist.
Elizabeth Taylor (1932 – 2011), the celebrated American film star,  claimed to have Scottish ancestry.
Jock Taylor (1954 –1982) was born in East Lothian. He was a brilliant World Champion motorcycle sidecar racer.
James Taylor (born 1948) was born in Massachusetts. He is a famous contemporary musician who has Scottish ancestry on his father's side … and for note, this genealogist saw him in concert in Glasgow before Covid and he was amazing!
If you are needing some help with your Taylor family history, then feel free to get in touch.
There have been many famous Taylors since originally arriving from France to becoming one of Scotland's popular surnames.  During that time, many Taylors left Scotland for a better life in North America, Australia and New Zealand. Did one of your ancestors emigrate from Scotland to the New World?
Good luck in tracking down your Taylor family history.
If you're also looking for information on other Scottish ancestors then please check out my growing resource on Scottish surnames.
Unlock the meaning, origin and history of the Murray surname. Linked with the Moray region, its origins can be traced to the 12th century.
Read More »
Explore the rich legacy of Scottish weavers and discover where to find them in documents
Read More »
Explore the rich tapestry of pre-1855 burial records in Scotland. Find out where to locate these records offline and online.
Read More »